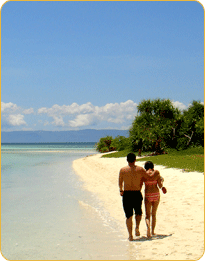 About Us
Who Are We?
Welcome Travel Holidays Ltd have been trading as Welcome Travel since 1990. We are based in Morrisons Superstore Leyland Lancashire. Welcome Travel Holidays Ltd are a fully bonded member of ABTA (Association of British Travel Agents), giving our customers full financial protection. Welcome Travel Holidays Ltd sell holidays as an agent of various tour operators who are also covered by various individual ATOL licenses.
Our Travel staff have over 55 Years combined travel experience and have helped to arrange over 160,000 customers holidays since our inception.
Your feedback is essential to our continued development and you can contact us on info@welcometravel.net
Booking Conditions
About Welcome Travel
Welcome Travel act as a booking agent on behalf of a number of approved suppliers of holiday accommodation, flights and ancillary products. Once your holiday booking has been confirmed by email from us, you have a legal contract with your chosen supplier(s) and are subject to their standard terms and conditions. Please ensure that you are fully aware of these conditions prior to travelling.
In completing your booking with us you may decide to make one or more bookings with us at the same time. Please note that irrespective of the various products you may book, each booking is a seperate booking and your bookings do no constitute a package as defined in the Package Travel, Package Holidays and Package Travel Regulations 1992 ( " Package Travel Regulations 1992" ) nor the Civil Aviation (Air Travel Organisers' Licensing) Regulatioons 1995, Amended 2003 ("Atol Regulations").
The price charged in total for several bookings will always equal the prices charged separtely for each indivdual booking. All bookings are thereforeavailable to be purchased individually at the same price.
Welcome Travel is a travel agent not a tour operator.
Welcome Travel is a member of The Association of British Travel Agents (ABTA No. C2227).
Your Contract
Except where otherwise specified, we Welcome Travel Holidays Ltd, of Unit 1, Morrisons Superstore,Olympian Way, Leyland,Lancashire, PR25 3UR, act only as an agent in respect of all bookings we take and/or make on your behalf. We accept no liability in relation to any contract you enter into or for any services or arrangements you purchase ("arrangements") or for the acts or omissions of any supplier(s) or other person(s) or party(ies) connected with any arrangements. For all arrangements, your contract will be with the supplier of the arrangements.
Your contracts for flights and accommodation are separate transactions, with separate suppliers and have no relationship with each other. Should either element of your travel arrangements be amended or cancelled by the supplier, Welcome Travel will make every effort to provide suitable alternative arrangements on your behalf, but cannot accept any financial responsibility.
Data Protection
In order to confirm your booking, it is necessary for us to take certain information from you, including your name, address and financial details. With the exception of your name and any medical/dietary requirements, all information given to us will be kept confidential and not passed on to any third party.
At the time of booking, you will be asked if we may use your details to contact you with future offers. You are under no obligation to accept our invitation. All offers are sent directly from Welcome Travel.
Pricing
All prices shown on our website are applicable as at the time of booking. Welcome Travel reserve the right to amend pricing at any time without reference to any individual or booking made. Fluctuation in supplier prices may result in manual intervention on your booking.
Please note that similar offers may be available on websites and brochures offered by other agents and suppliers. Welcome Travel cannot accept any responsibility for offers or information provided by third parties.
Booking Fees
Credit Card fees equal to 1.5% of the total transaction costs are payable on all bookings made with Welcome Travel. The charge is non-negotiable.
No charges are applicable to any bookings paid via Debit Card.
Deposits & Payments
Your booking will be definite once initial payment has been made and a confirmation has been sent via our Internet booking system. Once confirmation is made a contract exists between you and Welcome Travel and both parties will be bound by the conditions prevalent at the time of booking. Full payment is required for all bookings made with Welcome Travel. The initial amount payable will be dependent upon the proximity of the booking date to the date of departure. You will be asked to pay the deposit required by your contracted supplier(s), plus booking fees and insurance costs (where applicable). You are reminded that should you choose to cancel your holiday, you will be liable for any additional administration fees levied by both the supplier(s) and Welcome Travel. The person making the initial booking guarantees payment to Welcome Travel of the total amount due on behalf and with the consent of all other persons who are party to the booking.
Unless otherwise agreed, all balances must be paid in full to the supplier(s) at least 12 weeks before the date of departure. Your booking summary will show the date when settlement is expected and our Accounts Department will issue reminders where necessary. Failure to make payment within the stipulated timescale may lead to the cancellation of your booking and possible legal action to recover the full balance due, plus associated costs. Welcome Travel reserves the right to charge an administration fee of £15.00 in respect of work undertaken to recover unpaid balances.
Payment may be made by any of the following methods (i) with a credit or debit card, by telephoning our Customer Payments Dept. on 01772 426590 (ii) by cheque (made payable to Welcome Travel - please allow 5 working days for clearance). (iii) by direct payment to our bank account (details available upon request).
Documentation
Welcome Travel issues its own booking documents for your reference, which will normally reach you within 7 working days. Please ensure that you check all documentation thoroughly and advise us of any errors immediately. These documents can be reissued at any time, upon request. Confirmation of your booking may also be forwarded from the supplier (subject to a minimum period between booking and departure dates). You are reminded that where your holiday package is made up of separate components from more than one supplier, these costs may be shown together for summary purposes and will include booking fees, administrative costs and charges, including commissions due to Welcome Travel. The total price shown will be the same as your original quotation.
Flight tickets are normally sent 10 - 14 days before departure. If you book within 21 days of travel, your tickets may need to be collected from the airport. Some suppliers now issue e-tickets. You will be fully advised at the time of booking. If you have any further queries, please contact our Customer Services Dept on 01257 426590 1460 or email info@welcometravel.net
You will receive separate confirmations for each element of your booking and each element will be charged as a separate transaction.
What's Included In Your Booking?
Where your booking consists of one or more component elements from different suppliers, you will not usually receive an in-resort representative and you will normally be expected to contact the supplier via telephone in the event of a problem. Please make sure that you are aware of the supplier's contact details prior to travel.
You are advised that it is a prerequisite of travel that you are adequately insured and a booking condition of all suppliers that appropriate travel insurance is in place prior to travel. Travel insurance is not included in the standard cost of your travel arrangements, but you will be offered insurance at the time of booking. You are also reminded that any cover given under an insurance policy issued by Welcome Travel is only valid once payment for the policy has been made in full. You are not obliged to purchase our travel insurance, but it will be necessary for you to inform us of the alternative arrangements you have made, as this information may be required by the supplier. Your in flight meals may not be included in the price, for clarification of this please call our Customer Service department who will be able to assist.
Amendments & Cancellations
You are advised that any amendments made (names, dates, etc.) will incur administration charges from the supplier(s). Welcome Travel charges an administration fee. Other fees vary according to supplier. You will be notified of the exact charges at the time of amendment. You are advised that Welcome Travel is not bound to comply with any request for amendment or cancellation. Any amendments or cancellations must be made in writing to Welcome Travel. (by post, fax or e-mail). We are unable to accept any verbal requests for changes or cancellations. Proof of posting is not proof of receipt, therefore you are advised to confirm all changes to our Customer Services Dept. by telephone. Please ensure that you have received written confirmation of any changes to your booking prior to travel. If additional persons are added to your booking this is done on the express understanding that they understand and accept all booking terms and conditions.
Cancellation of your booking will incur a fee from the supplier. This may differ from the deposit paid and will be dependent on the proximity of the cancellation date to the date of departure. Any difference between the cancellation fee and the deposit paid will be payable in full with immediate effect. In the event of non-payment, legal action will be taken to recover all monies due, plus associated legal costs.
Please note: If we are booking a flight(s) on your behalf with an airline which is a "low cost carrier", for example 'easyjet', you should note that such carriers normally operate independently of each other and are normally quite inflexible. Furthermore, they will invariably charge more for amendments once the booking has been made and levy "severe" cancellation charges. For the avoidance of doubt, when we book a flight with a low cost carrier on your behalf, you are agreeing to that low cost carriers' booking conditions including those setting out their amendment and cancellation charges which are available on their website.
Any amendments to bookings will be charged at a standard fee of £25.00 per person plus additional operator fees. Flight only bookings are subject to £25.00 per person fees. Cancellation fee for Accomodation only bookings are charged at 15% of the cost per booking. Any other cancellations will be charged at £25.00 per person plus any operator fees. Unless 100% charges apply.
This website will prevent double bookings but not on the event that you return to the start of the process and begin again, and therefore no refunds will be issued if this does happen.
Any tickets/documents which are sent special or next day delivery will incurr a fee of £6.00
Accommodation Ratings and Standards
All ratings are as provided by the relevant supplier. These are intended to give a guide to the services and facilities you should expect from your accommodation. Standards and ratings may vary between countries, as well as between suppliers. Welcome Travel cannot guarantee the accuracy of any ratings given and no warranty is given or implied.
Safety standards in some countries may differ from those applicable in the United Kingdom. All properties comply with applicable health and safety regulations. Welcome Travel strongly advise that all customers seek to minimise their exposure to injury by familiarising themselves with relevant safety information, such as fire evacuation procedures, etc.
Requests
You are reminded that any special requests (pool view, low floor, etc.) are at the discretion of the accommodation supplier. Although all requests will be forwarded to the appropriate supplier, Welcome Travelis unable to guarantee their performance.
If you require airport or airline assistance (e.g. due to disability), please ensure you make us aware at the earliest possible opportunity.
Travel Advice
It is your responsibility to hold a valid passport (and visa, where applicable) prior to travelling. British Citizens are required to hold a full 10 year passport with at least 6 months validity upon the date of your return from holiday. If you require specific information, you are advised to contact The Foreign and Commonwealth Office on (0207) 008 0232 or www.fco.gov.uk/knowbeforeyougo. All information provided by Welcome Travel is given in good faith. Whilst our staff will try to help on matters relating to travel advice, we cannot be held responsible for any problems arising should you choose not to fully check the information given.
Complaints
Welcome Travel is a travel provider and does not employ staff in resort. Should you encounter a problem whilst abroad, you should always contact your contracted supplier in the first instance. If you are unable to resolve the matter whilst in resort, please write to our Customer Services Dept. within 28 days of your return. Whilst we will endeavour to answer all queries as soon as possible, you are advised that problems relating to flights, accommodation, etc. will have to be forwarded to the relevant supplier with whom you are contracted. All information given by Welcome Travel in respect of your holiday booking is as provided by the supplier. Whilst we make every effort to ensure that this information is current, we cannot be held responsible for any information given in good faith that is subsequently found to be incorrect.